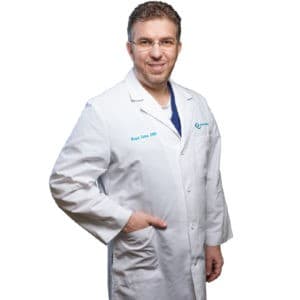 Munal S. Salem, D.M.D

Dr. Salem established Alpha Dental Center in 2002, three years after his graduation from Tufts University School of Dental Medicine. While he is active in his practice, he also oversees all Alpha Dental and Alpha Dental affiliate offices throughout Southeastern Massachusetts, Cape Cod and Rhode Island. He advises office managers on treatment plans, insurance services and customer service excellence.
Dr. Salem believes in keeping up with dental education. He has completed more than 1,000 hours of continuing education with a focus on sedation methods, implant dentistry and cosmetic dentistry.
When he was younger, Dr. Salem spent time in Virginia, Texas and the West Bank (Palestine). That gave him a broad view and understanding of many people and lifestyles. His marriage and family (a daughter and two sons) have shown him the importance of a family-focused practice.
Jessica Kiely, D.M.D
Dr. Kiely graduated from Temple University School of Dentistry I, 2012 and moved to Massachusetts to practice dentistry. She is a member of the American Dental Association and the Massachusetts Dental Society and stays abreast of the latest methods through continuing education. She enjoys all aspects of dental practice and working with patients of all ages.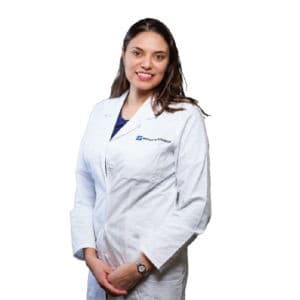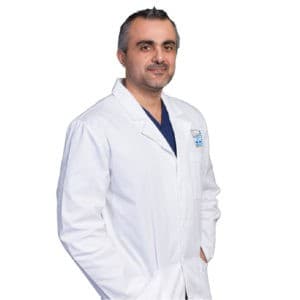 Jawad Shakarchi, D.D.S
Dr. Shakarchi is a native of Michigan, where he graduated from the University of Detroit – Mercy Dental School with high honors in 1997. Eight years later he moved to Boston, and eventually joined Alpha Dental Center and affiliated offices.
Dr. Shakarchi has taken hundreds of hours of continuing dental education in such topics as cosmetics, dental implants, and comprehensive treatment. He has treated many patients with full mouth rehabilitations, bringing them back to a happier quality of life. In his spare time he travels with his wife and children.
Vessela Lazarova, D.D.S
Dr.Lazarova earned her Doctor of Dental Surgery degree in 1994 from the Medical University of Sophia, Bulgaria. Then, in 2010, she graduated from the New York University College of Dentistry. Now, with over 10 years of experience in general dentistry, she has brought her training and skills to Alpha Dental Center.
Dr. Lazarova is also a member of Omicron Kappa Upsilon National Dental Honor Society.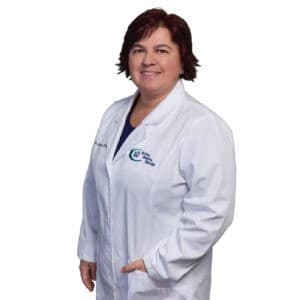 Brijesh Patel, D.M.D
Dr. Patel earned his first degree in dentistry at Gujarat University in his homeland of India. In a move to expand his opportunities he went to the University of Michigan, Ann Arbor, where he earned his Masters Degree in Public Health before completing his Doctor of Dental Medicine degree at Boston University Henry S. Goldman School of Dental Medicine. Dr. Patel believes in continuing education to expand his knowledge of general dentistry.
Maliha Qadri, D.M.D
Dr. Maliha Qadri is a graduate of Tufts University School of Dental Medicine. She completed her Bachelors Degree in Molecular and Microbiology at the University of Central Florida. Dr. Qadri has experience working with all age groups; her focus is to provide comprehensive dental care for the entire family (including children from the age of 1). She has been with the Alpha Dental family since 2017.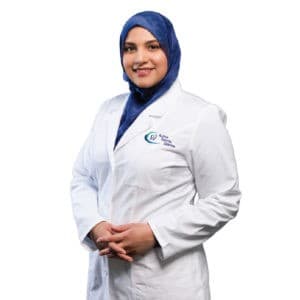 Antonio Goncalves D.D.S
Dr. Goncalves is a graduate of Fairleigh Dickinson University School of Dental Medicine, 1985.He was born and raised in New Bedford, Massachusetts and has spent his entire career treating patients in the Providence area and Southeastern Massachusetts.
He enjoys all aspects of dentistry, especially the relationships built with patients and their family over many years.
When not doing dentistry, Dr. Goncalves is often seen on his bicycle, walking his dog or watching the Patriots. He is married with one daughter.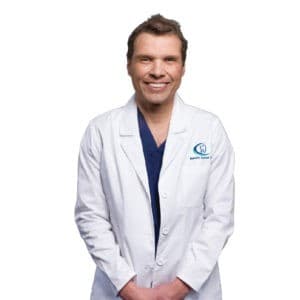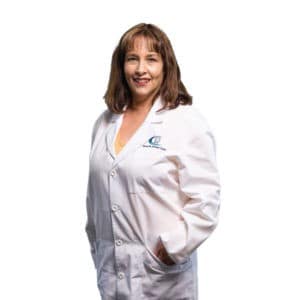 Maria Pinilla, D.M.D
Dr. Pinilla got her DMD from Boston University in 1996. Upon graduation Dr Pinilla attended Tufts University, where she got her degree in Orthodontics. Dr Pinilla provides personalized Orthodontics for children, teens, and adults. Whether the patient prefers traditional metal braces or looking for a more aesthetic solution of treatment using Invisalign. She has two children and enjoys playing tennis and attending her children's activities.
Bhanu Lamba, D.M.D
Dr. Bhanu Lamba brings to the table a unique combination or restorative and surgical dentistry. He has extensive surgical training and experience, including 2+ years of post graduate internship at oral surgery dept of Metro health medical center in Cleveland, OH. And over 1 year of similar training at a hospital in India.
He offers complete care for his patients. This includes a range of services from the removal of teeth to restoration of function and smile with or without implants. He is proficient in "teeth in a day" and all on 4 or 6 type full mouth rehabilitations. Patients are able to get all these services at the same location.
Dr Lamba is trained on advanced procedures to augment bone and gums by grafting or repositioning to get optimal results for the final product.
For the anxious patients out there, Dr. Lamba also provides conscious moderate IV and oral sedation at select locations.
In his free time Dr. Lamba enjoys cooking, fictional reading/watching and playing his guitar.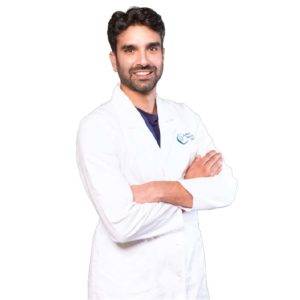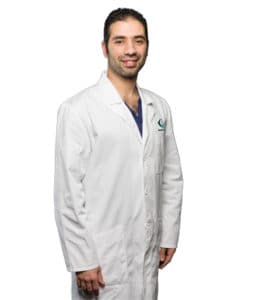 Manaf Alkurdi , D.M.D
Dr. Manaf Alkurdi is a graduate of Damascus University – Faculty of Dental Medicine where he also completed his Advanced Education in General Dentistry; upon completion of his education, he practiced dentistry in Egypt where he continued his education and trained to place and restore implants.
When he moved to the United States Dr. Alkurdi was working at The Forsyth Institute, the leading center for dental and craniofacial research; his fellowship focused on the treatment for oral cancer by targeting the cancer stem cells.
In 2016, Dr. Alkurdi attended a 2 year advanced standing program at Boston University; his advanced education program included digitally restoring teeth and implants using CAD-CAM technology, prosthetically driven implants using 3-D imaging and surgical guides, Invisalign orthodontic devices, 3D Printed removable prosthesis, implant retained dentures, and the use of state of the art materials for crown and bridge restoration. He currently resides in Johnston, Rhode Island.
After being fortunate to see, travel and live in different parts of the world. He looks forward to building on his dental career in Providence. In his spare time, he enjoys reading, biking and trying different cuisines at local restaurants. Last, but most important, as a newly wed, he and his wife hopes to make the greater Providence area his family community.
Sean Collins, D.M.D
As a 2011 graduate of Boston University Dental School, Dr. Sean Collins provides a fresh, new perspective and skill set to Hull Family Dental. Prior to obtaining his DMD degree at B.U., Dr. Collins received his B.S. degree in Biology from Oakland University in Michigan and completed an internship at Family Health Centers of Southwest Florida, Ft. Myers, Florida, which has contributed to his extensive postgraduate training and experience in all aspects of general dentistry. He is a certified Invisalign® dentist and has also completed training in implants, cosmetic procedures, periodontal maintenance (continuing care of gums) and root canal therapy. Since graduating, Dr. Collins has continued to gain knowledge and skill with many continuing education courses.
Dr. Collins grew up in Michigan and moved to the Boston area several years ago where he lives with his wife Emma and their dog Cooper; he is still an avid University of Michigan sports fan and enjoys movies, playing trivia and sports. He is a member of American Dental Association, Massachusetts Dental Society, Spear Continuing Dental Education group and South Shore Dental Society.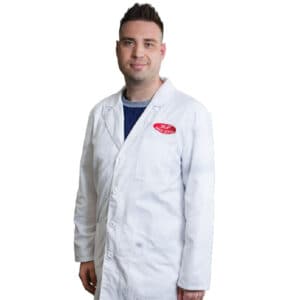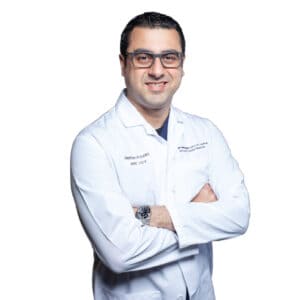 Hesham Fouda, D.D.M
Dr. Hesham Fouda attended a 2 year advanced standing program at Boston University Henry S. Goldman School of Dental Medicine where he received his advanced education on the most recent dental technologies offered. His advanced education program included using latest materials for bridges and crowns restorations. Restoring implants using CAD-CAM technology, Invisalign orthodontic devices, 3D Printed removable prosthesis and implant retained dentures.
Before this, Dr. Fouda attended both undergraduate and dental school training at University in Cairo, Egypt
In addition to being a member of the American Dental Association and Massachusetts dental society.
Dr. Fouda enjoys spending his free time with his family and reading. He is ecstatic to practice in Warwick Rhode Island where he can also make a great community for himself and his family.
Hashem Shehadeh, D.M.D
Dr. Shehadeh was born and raised nearby in Coventry, RI. He earned his undergraduate degree Summa Cum Laude from the University of Rhode Island. He then completed his dental training at Boston University School of Dental Medicine and earned his doctor of dental medicine degree (DMD) Magna Cum Laude.
Dr. Shehadeh furthered his education by completing a post-graduate residency at Albert Einstein Medical Center in Philadelphia, where he achieved advanced clinical skills in all facets of dentistry.
Dr. Shehadeh is energetic, well-trained, and enthusiastic about providing high quality care to each of his patients. He is an active member of community outreach programs that provide oral health care to various underserved communities in the Boston area and overseas. In his free time, he enjoys exercising, hiking, snowboarding, and all Boston sports!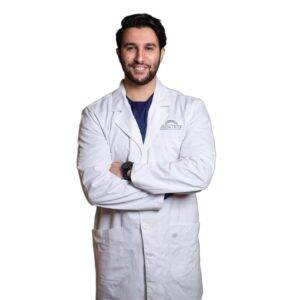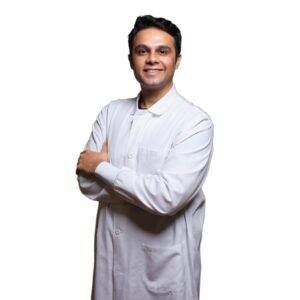 Poojan Dhanesha, D.M.D
Dr. Dhanesha, a dentist with added skills in global public health, has always striven for exponential development in public relations and innovation. He moved to the United States with an aim to understand public health determinants across the globe; his accolades, inclination and dedication towards public health deemed him qualified for his advanced training at Boston University where he received his Master's degree in public health before his transition to dental school. Being approachable and a great listener, are a few of his imminent skills. His interests lie in a plethora of community outreach activities – essential to being a healthcare professional. Upon graduation of dental school, Dr. Dhanesha worked in India as a general dentist for over 2 years. He is elated about his commitment to Hull Family Dental and is looking forward to serving integral roles within the community.