Dental Implant: Cost
Every person's mouth is different and the cost of each plan to use implants is different too. Your Alpha Dental Center dentist can evaluate your situation and your smile and provide you with an individualized estimate of what your work will cost, to help you decide if you want this treatment. Call our office for a consultation and we can also help you learn about potential financing options.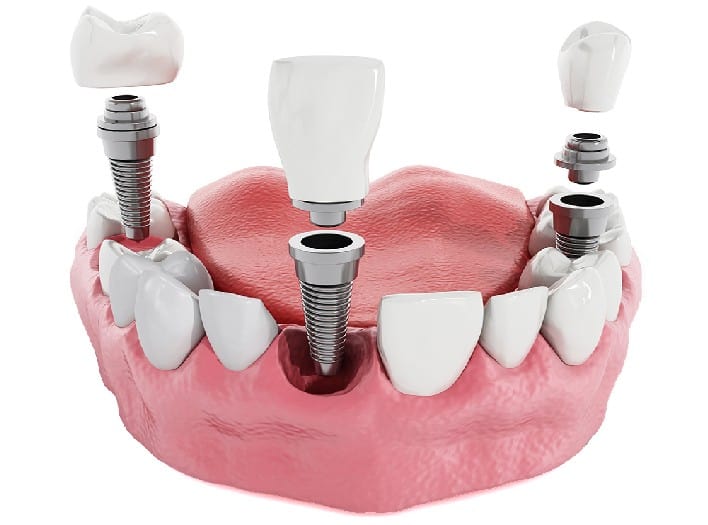 What Affects the Cost of Treatment?
Treatment may involve just one implant for a crown, or several to support a bridge or denture.
The type of implant ranges from full-size titanium posts to ceramic or mini dental implants. We prefer full-size titanium for the advantages of strength and cost.
Preparatory procedures to prepare the jaw for implants are an additional cost. Some patients need this extra step.
The cost of the surgery: Sedation or anesthesia, surgeon's fees, facility fees (if any), and preparatory scans all lead to widely varying costs.
The cost of the crowns, dentures, or bridges, which are the visible part of the implant, is also significant.  This varies depending on the substance used, such as porcelain or other durable and lifelike material.